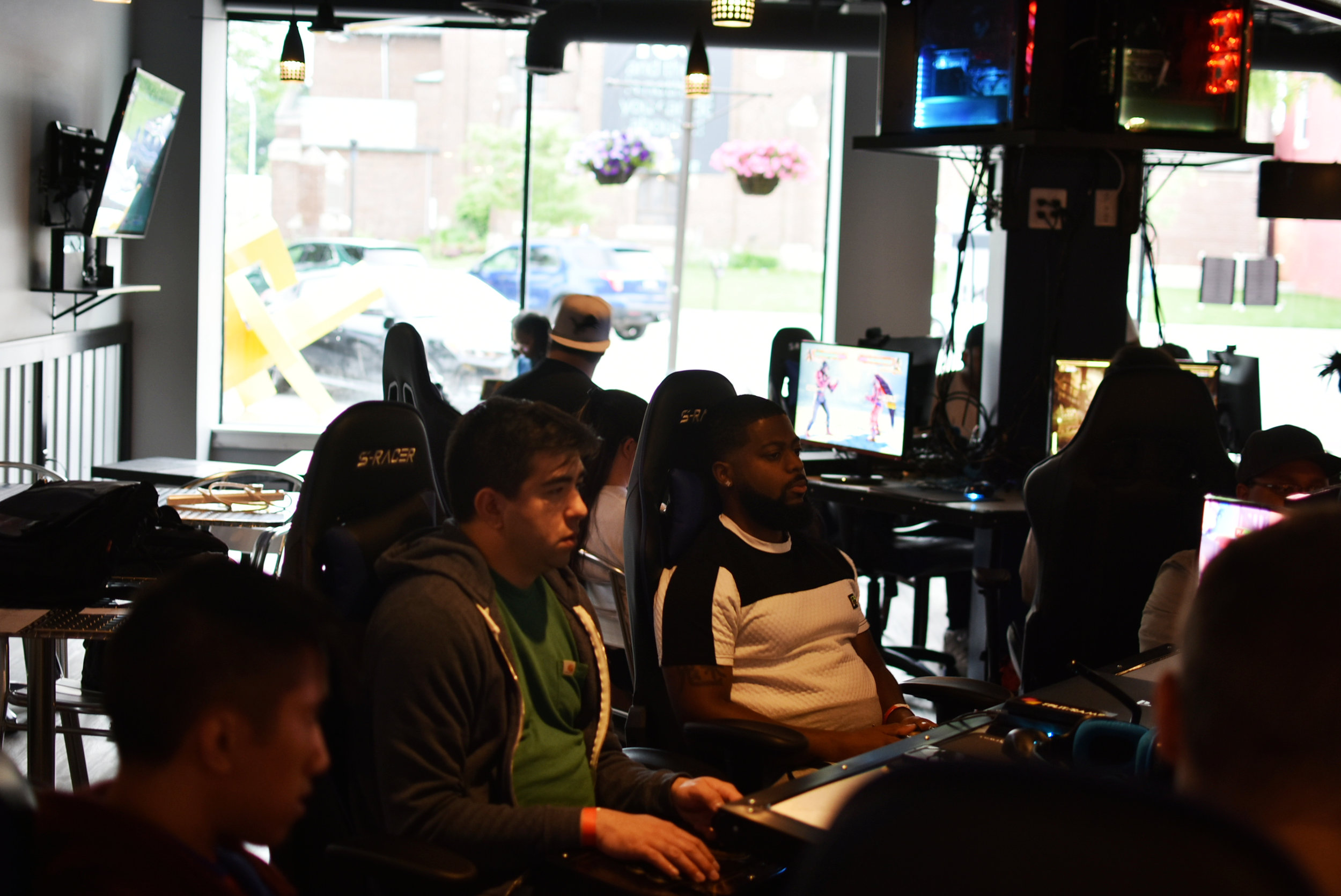 ROYAL OAK'S FIRST
GAMING LOUNGE
Located in downtown Royal Oak, LFG is the place to meet with friends to play Online games, Tournaments and League Play. Watch e-sports, enjoy a Twitch feed and have some great food!
Our Passion
LFG Royal Oak is our first ever e-sports orientated restaurant. Streaming live games, hosting tournaments as well as league play and supplying a nexus for gaming enthusiasts to come together and share their passions. Be it through art, cosplay, Fantasy Sports draft, speed runs, or just dominating in Player VS. Player. LFG will host tournaments in but not limited to Smash Bros Ultimate, Mortal Kombat 11 and Street Fighter 5. PC tournaments are represented as well with, League of Legends, Overwatch and CS:GO. Call ahead to get our list of Online games.
Gaming Systems
PlayStation 4

Xbox one

Nintendo Switch

PC
Fantasy sports drafts on pc. Let us host your draft day EXPERIENCE.
Football, Baseball, Basketball, Hockey, NASCAR, Golf and many more. Call for details…….
Phone
(248) 268-3894
Hours
Monday - Saturday 4pm - 12am
Sunday 11:00 AM -10:00PM
Closed Thursdays
Location
617 S Washington Ave
Royal Oak, MI 48067
Tournaments & League Play
Welcome to LFG. Home to all your Tournament gaming needs. We are excited to have you join us to compete in many different pc and console games . head to head competition is the only way to resolve these tournaments. so if your new or a Pro Gamer check out our events listed below. make your presence felt at our home in Royal Oak, Michigan. Call for more details!!!!!!
We are excited to host your Birthday party at our location. We offer up to 10 state of the art computer systems. PlayStation, X-Box and Nintendo Switch.. Our Birthday Party consist of the following:
2 hours of Game Play
Pop Refills
Birthday Food Menu Available.. Give us a call to check availability!!!
$20.00 Monday through Thursday (2 hour block)
$25,00 Friday, Saturday and Sunday (2 hour block)
(248) 268-3894
Reservations Only
Call and Register your Time.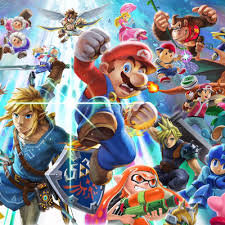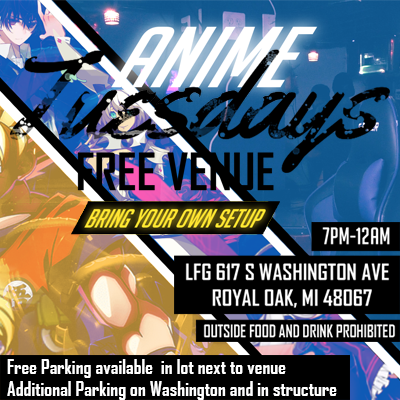 LFG Hourly Rate
LFG offers the casual user the ability to play on:
xbox

playstation

switch

pc

The use for these devices is $8.00 per hour. This is limited to open times not associated with Tournament or League play
LFG Membership
Limited Venue Membership $20.00 per month
Unlimited Game play using Xbox-PlayStation-Switch-PC

xbox

playstation

switch

pc

Valid Play except Tournament, League or Birthday Party's
Contact Us
Would you like to book a party at LFG? Maybe your friends want to have an EVO viewing party? Reach out to us today!
LFG ROYAL OAK
617 S Washington Ave
Royal Oak, MI 48067